1.-Potato processing machine
Potato processing machine
1.Potato processing line for trimming, cutting, washing and frying seasoning,and packing machines.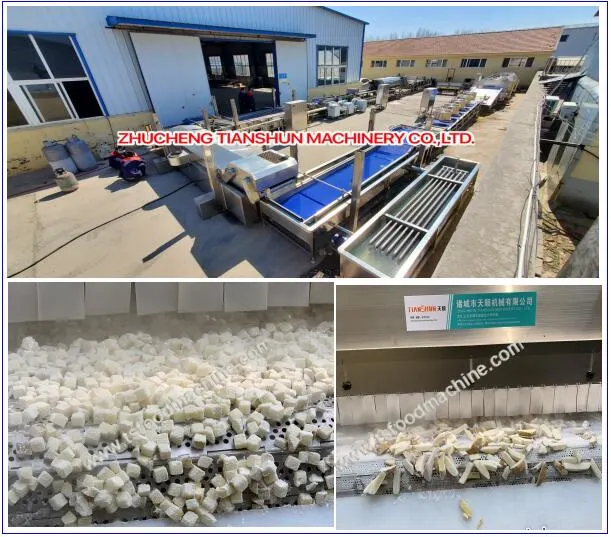 2.-
Potato processing machine
Applications
Potato processing machine widely use for potato chips, and also can use for banab chips, yam chips and cassava chips.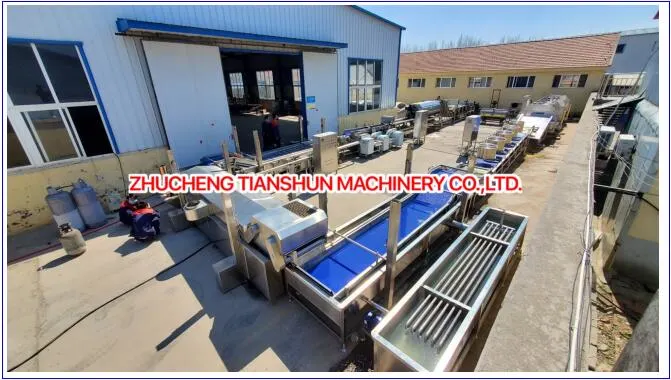 3.-Technical parameters
Machine

Potao processing machine

Include

peeling machine

cutting machine

remove starch machine

Blanching machine

cooling machine

Frozen machine
4.-Potato chips process
ing machine
:



5.
Potato chips processing machine
Packing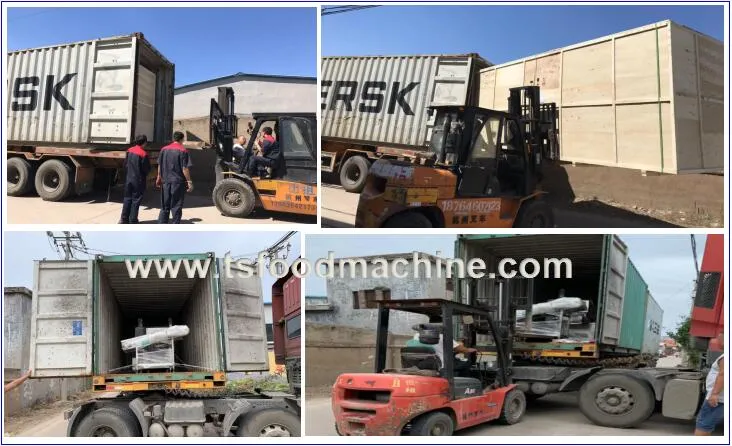 6.
-Company and Workshop
Zhucheng Tianshun machinery co., Ltd. extablished in 2008
,
is one of the modern food machinery and equipment manufacture, integrated with research and development, production and sales.Machinery and equipment are widely used in fried, conditioning food, surimi products, vegetables, fruits, aquatic products, canned food, meat, soy products, snack food, central kitchen planning and herbal processing and other fields.Food processing equipment includes frying equipment, cleaning equipment, cooking and blanching equipment, cutting equipment, pasteurization, air-dry equipment, drying equipment, package equipment etc.