French Fries
GENERAL
Product shall comply with the Food standards.Processing shall be in accordance with good manufacturing practice and shall be conducted in such a way as to ensure safe product.
PACK SIZE
6
*
2000
g
/ctn
PROCESS DESCRIPTION
Material received, washed, cut to size, selected and inspected, pre-fried ,frozen and packaged as per the packaging specifications.
PRODUCT DESCRIPTION
Chips
are to be provided from wholesome potatoes selected to provide finished product.
INGREDIENTS
Frying Medium: vegetable oil(palm oil)
Ingredients:potato,
vegetable oil(palm oil)
,
dextrose,
disodium dihydrogen pyrophospnate.
POTATO VARIETIES:
Burbank,Mccain
PRODUCT HANDLING:
Keep frozen at or below -18ºC, maximum storage 24 months.
COOKING DIRECTIONS
Product must be kept completely frozen (
-18ºC
) all the time for best texture and flavor .If fries are allowed to thaw,do not use;do not refreeze for future use.
Fryer should be filled with proper amount of oil and heated to 175

ºC

.

Weigh the product and fry until golden color.

Shake basket gently after 30 seconds of frying to break up any clusters.

After frying,shake basket to remove any excess oil.
Important:
For best results ,cook from frozen state refering to cooking instruction.

When cooking smaller amount,reduce cooking time.Product must be fully cooked for food safety and quality.

Be cautious when putting frozen product into the hot oil.It may cause ice crystal splashing.
SIZE
:
7x7
mm
QUALITY SPECIFICATION:
Pre fry criteria(500g sample)
Foreign material : Maximum 0
Defects: Critical 1
M
ajor 2
M
inor 1
Broken: Maximum 2
CHEMICAL ANALYSIS
Yeasts& Mould: Maximum 100/g
Staph.Aureus: Maximum 100/25g
Salmonella: Nil
Nutritional information (Per 100g)
Energy
668
KJ
Protein 2.
5
g
Fat
6.1
Carbohydrate
23.5
g
Sodium
33
mg
PACKAGE
Polythene bag inner, packed in carton
PICTURES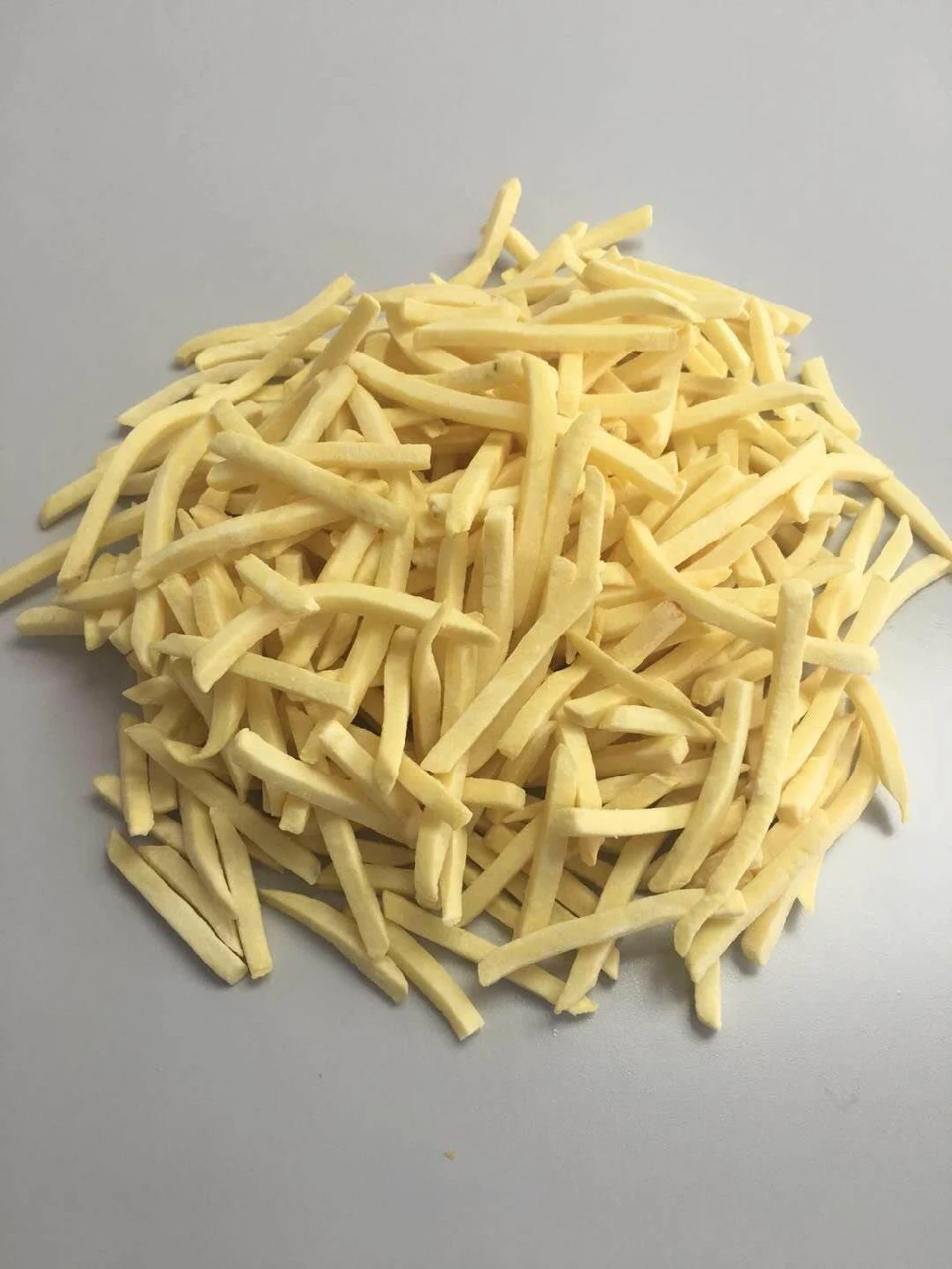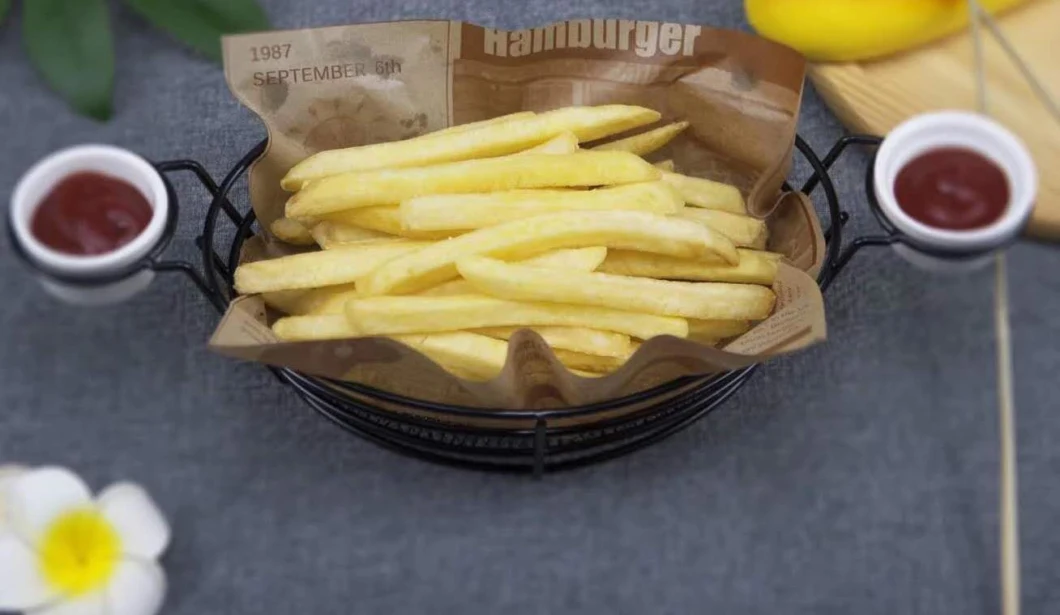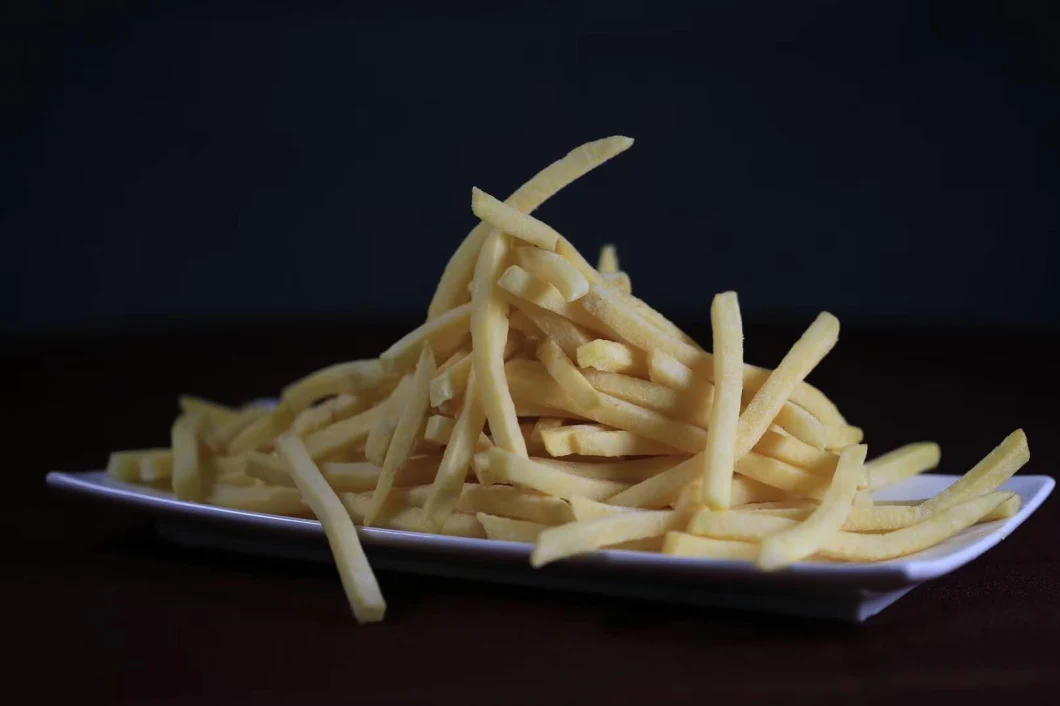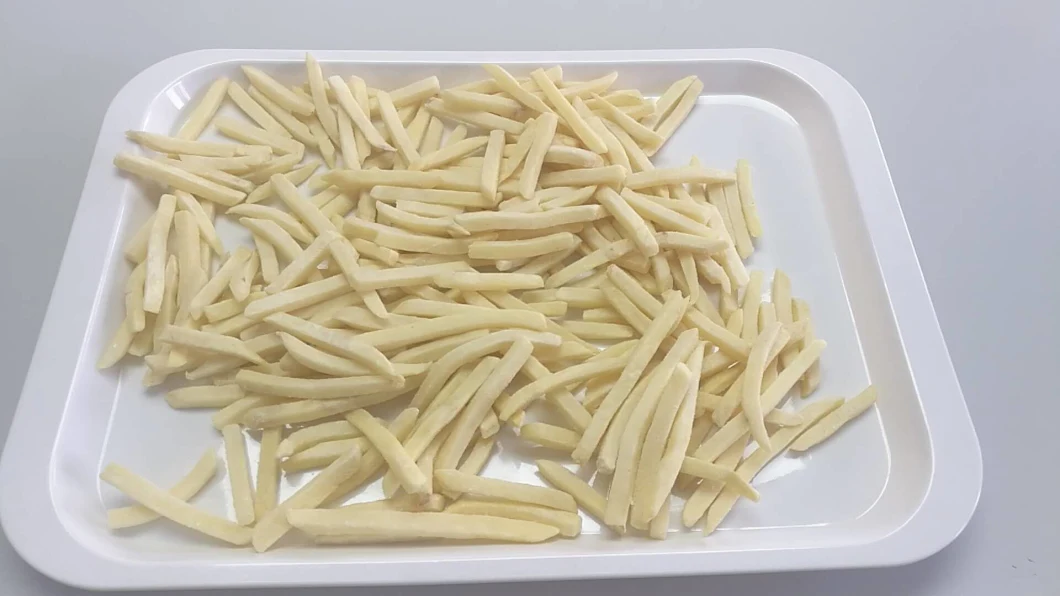 c